About Us:
We are so glad you found us at Fontana Dental & we want you to get to know us!
Our #1 priority is our patients well-being. We implement all the tools available to make sure you have a comfortable experience during your dental visit.
Meet The Doctor:
Doctor Michael Fontana: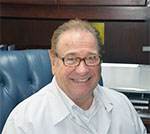 Dr. Fontana studied dentistry at The University of Pittsburgh, graduating in 1976. He started a private practice in McKeesport in that same year, opening a second location in North Huntingdon in 1999. With much success, Dr. Fontana opened his sole location at 100 Pennsylvania Ave. in Irwin, PA. Member of the ADA, PDA, Chicago Dental Society, and Dental Society of Western PA. When the Dr. is not in the office, his interests are golfing, model trains, salt water fish, cars and his dogs.
Meet The Staff:
Linda: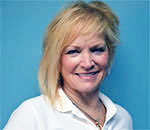 Linda went to The University of Pittsburgh for her Dental Education and has been working with Dr. Fontana since the late 1980's. The Office Manager, working in every aspect of this office except Hygiene. Dedicated to making each patient feel comfortable and have a pleasurable experience. One of Linda's interests is breeding Milin Chows and has much success in Confirmation Shows since early 2000. Linda also has a great love and interest in cars.
Kandace: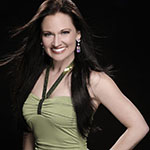 Kandace graduated with honors from Norwin in 1997. She then continued her education at the University of Pittsburgh School of Dental Medicine specializing in Dental Hygiene and completing the Certification in Local Anesthesia. Kandace has been a part of the Fontana Dental team for over 25 years. Treating patients of ALL ages, beginning at age 1. Kandace is the mother of two beautiful daughters and currently holds the title of Mrs. Pennsylvania 2018! Involved in many community activities and volunteering. Kandace feels so strongly about the importance of dental care that her platform for competing is preventing the #1 disease that affects our youth today, Dental Cavities.